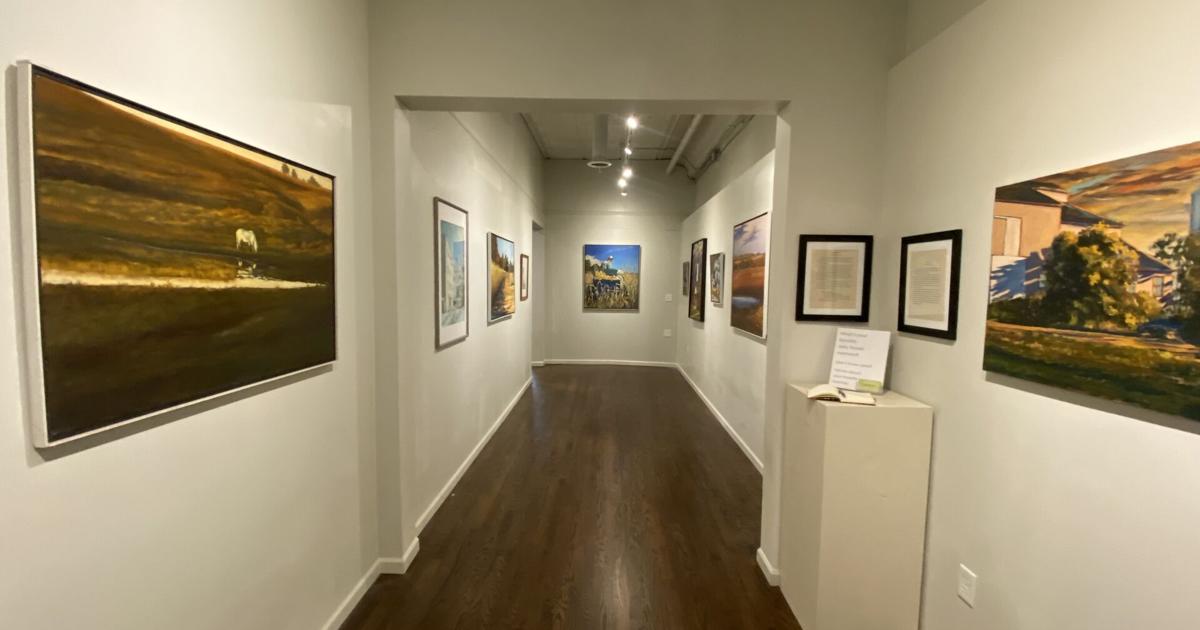 Women Only Art Exhibition at Trox Gallery | gas
Trox Gallery is preparing to 'celebrate' women with the opening of a new all-female art exhibition next week.
"Women: Celebrating the Female Creative" is an exhibition that Trox owner Kaila Mock has wanted to realize since opening her shop.
"I've wanted to do an all-female show since it opened, but the timing was never right," she said. "Well, the timing is perfect now."
Mock, who is one of 20 local women attending the SOS Heroes for Hope fundraiser, said the show coincides with that fundraiser. March is also Women's History Month.
"As a current SOS board member and a victim of sexual violence, I was honored to accept the challenge of raising $1,000 for SOS in 30 days," she said. "What better way to raise money than to put on an art exhibition? As I began planning the fundraiser show, I remembered that March is Women's History Month and decided to shine a spotlight on our local artists."
The exhibition opens March 4 during the Emporia First Friday Art Walk. This date coincides with another special day.
"The Emporia First Friday Art Walk in March happens to fall on the 4th, which is my birthday," Mock said. "All three of my great passions – Trox, EFF and SOS – all collide on my birthday and I think that means it's going to be a very special evening for the community to come out and welcome talented, hard-working local artists and performers support Raise money for our local organization that supports victims of sexual and domestic violence."
So far, 13 venues are on the March Art Walk Pass. Mock said the community can expect a bake sale, live t-shirt printing, portrait drawings, raffles and more.
There is still time to submit pieces to the exhibition as well. Mock said there are several eligibility requirements that submissions must meet in order to be accepted.
The artist must be a woman over the age of 18 and only one entry per artist will be accepted. The entry must have been created within the last three years and both 2D and 3D media are welcome.
Submissions must be dry, clean and ready for display. Paper entries must be framed. All frames and canvases must have wire or sawtooth mounting.
Entries should be delivered to Trox Gallery, 715 Commercial St. and the artist must complete an entry form and pay a $10 fee, which will be donated to SOS. Each art sold donates their 50% commission to SOS Inc. and the artist has the option to donate all, half, or none of their earnings.
The closing date for entries is Sunday 27 February at 6 p.m.