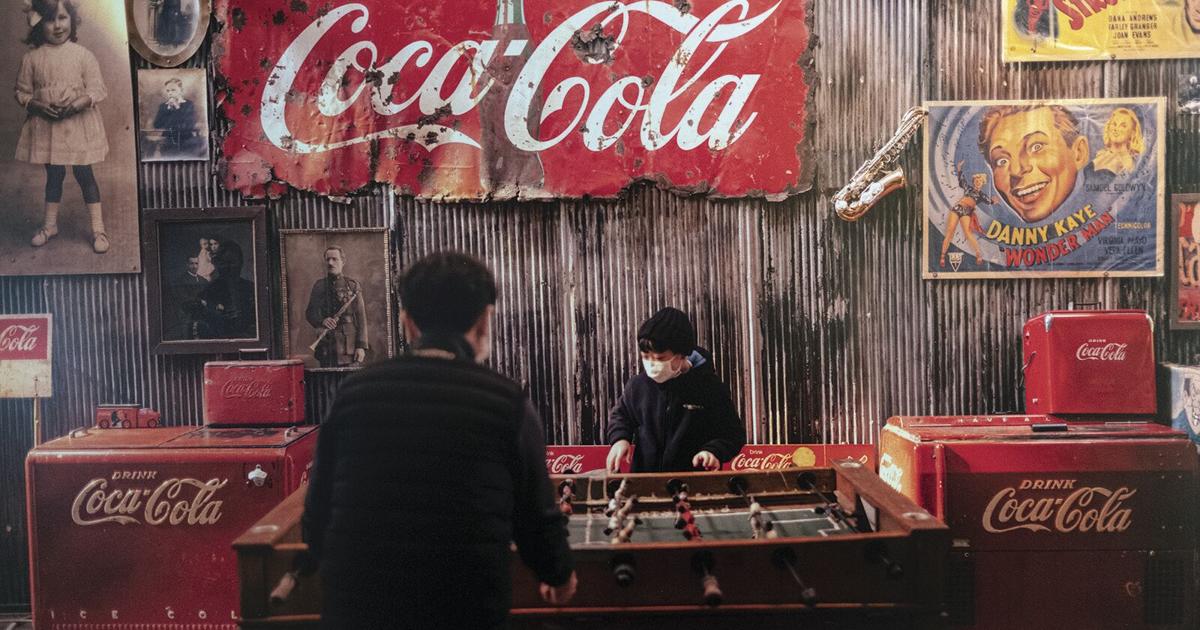 WAA exhibition highlights the art of photography | art & life
WICKFORD, RI – The Wickford Art Association's current photography exhibit features traditional photographs — as well as images that have been manipulated, digitally altered, and/or printed on materials such as metal.
The show runs through March 6th and is entirely dedicated to photography. 63 photos were selected from 132 entries and Maria Masse, Director of the WAA Gallery, said a wide range of pieces will be on display.
"There are figurative representations, there are abstractions, there are landscapes," said Masse. "It's just a wide range of experienced photographers capturing the world with their artistic eye."
Among these unique pieces is a photo of a hooded merganser duck taken last fall as the sun rose over a pond in Mystic. The sunlight hit the bird "in just the right place," said photographer Owen Ehrlich, illuminating the duck and contrasting it with a dark background.
Ehrlich used heat to transfer the image to a piece of metal through a process called "dye sublimation." He said putting the picture on metal instead of paper made its colors pop.
"I just thought it could really make the picture pop," Ehrlich said. "And that's really how I felt when I got the cast back."
Ehrlich's photo was taken by accident – he was out walking and came across the duck. But other images featured on the show, such as photos of flowers taken by Marjorie Lamphear, were also staged.
Lamphear said she started staging photos last winter when she was confined in her home due to the coronavirus pandemic. She bought a "real camera," she said, and began experimenting.
Now three of her staged photos have made it into the Wickford Art Association's photo exhibition.
Below these photos is a picture of flowers. For the shot, Lamphear used materials around her home to create what she called a "close-up macro shot" of bubbles reflecting a flower below.
Lamphear's art is inspired by the work of photographer Charles Needle, and she said she enjoys working with flowers because it gives her the opportunity to slow down and experiment.
"They don't run away from me like animals, so I can play. What I love about the photography that I've learned is that I can play with my subject and try and experiment with different things," Lamphear said. "I like doing that because it's a way to slow down and really see deeper and focus on that and just try different things."
Submissions for the show were judged by an outside judge: photographer Shane Gutierrez. WAA Board President John Pitocco said he selected Gutierrez for the depth and breadth of his photographic knowledge.
Pitocco was taking one of Gutierrez's continuing education courses when he first met him. He said he respects his opinion very much and likes that his work and knowledge is diverse.
"He has a really good sense of what's going on, trends in photography, emerging artists and things like that," Pitocco said.
And the work was judged in a two-stage process: the contestants submitted digital images of their photos, and Gutierrez selected those to feature in the exhibition. When recipients were notified, they printed out their pictures, framed them, and submitted physical copies—then Gutierrez selected winners based on finished products.
Pitocco said this process allows a judge to consider the framing and finishing touches of an image as these factors contribute to its overall look.
"Printing can be a real challenge," said Pitocco. "And that will make or break a picture."
Lamphear and Ehrlich were both recognized for their work, as was photographer Gerry Matteo, who submitted a photo of children she took on a trip through a village in Laos about two years ago.
Matteo said she saw the kids looking at something — she didn't see what it was — and laughing, so she started snapping her camera.
"I just always liked the picture," Matteo said. "I thought it was a very spontaneous photo and it just seemed to tell a little bit of a story."
Although a wide range of themes and styles are represented in the photo exhibition, Masse says themes of movement, color and technical skill are interwoven within it. Also, attendees can expect to see around 25 photos taken by students at North Kingstown High School.
Overall, Masse says, the exhibition has a wide range of works that will help viewers expand their definition of what "photography" is.
"Focusing this exhibition specifically on photography, I think it really draws the viewer in a new way to engage with the possibilities of photography," said Masse. "You look at her and you're like, 'Oh my god, I can't believe that's a photo.'"