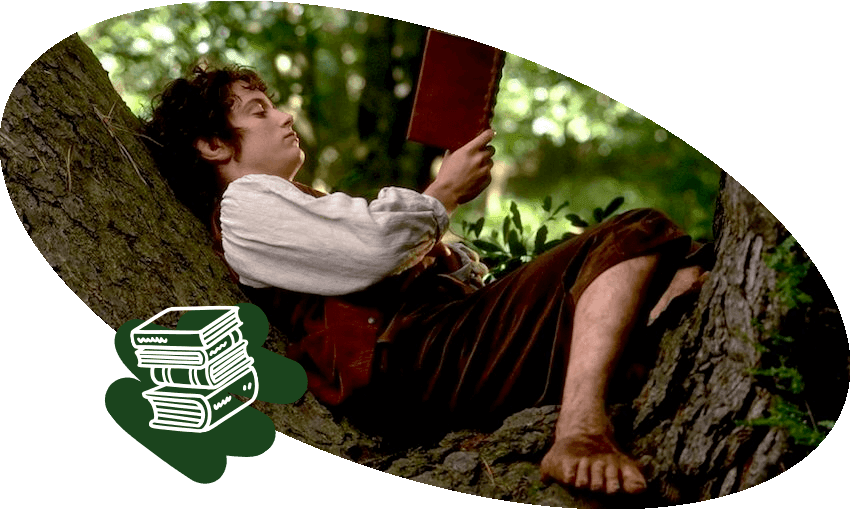 The Unity Books bestseller list for the week ending April 1st
The only published and available indie bestseller book list in New Zealand is the top 10 sales list recorded each week in Unity Books stores in High St, Auckland and Willis St, Wellington.
AUCKLAND
1 Grand: To be my mother's daughter by Noelle McCarthy (Penguin, $35)
Featherston-based author and presenter Noelle McCarthy's new memoir has just come out and has everyone excited. Catherine Woulfe wrote a fantastic, gripping review this week – here's a sneak peek: "Imagine that daughter again, an alcoholic just like her mother, scratching at the crust of shame and self-deception that comes with addiction . Tooth and claw against all those twisted thoughts of just not drinking day after day, recovering, reaching that place where she can finally sit still and clean in the morning and start unraveling the past. In the public. This woman's bloodthirsty disposition. And her writing! I am awesome."
Want more Noelle? She also wrote an essay for us about digging up family photos for her memoir, which, yes, is stunning too.
2 Greta & Valdin by Rebecca K. Reilly (Te Herenga Waka University Press, $35)
Greta & Valdin is one of our top picks for this year's Acorn Prize for Fiction. Anna Rawhiti-Connell gave this helpful summary of "canned laughter" as part of her recent review: "It would be easy to fall into sitcom lingo and describe this novel as the story of a gay brother and sister, swept through ups and downs." Depths navigate love and life in the big city with a Russian-Maori-Catalan family in supporting roles." Spoilers: She then goes on to say it's a lot more than that.
3 Four Thousand Weeks: Time and Use by Oliver Burkeman (Bodley Head, $38)
Use it for naps, taking vitamin C, reading, and spotting hot buns.
4 circle by Madeline Millar (Bloomsbury, $22)
​​When I was born there was no name for what I was. They called me Nymph, assuming I was like my mother and my aunts and a thousand cousins. Least of the lesser goddesses were our powers so modest that they could scarcely secure our eternity. We talked to fish and tended flowers, coaxed drops from the clouds or salt from the waves. This word, nymph, has traversed the length and breadth of our future. In our language it means not only goddess but bride.
5 supermodel minority by Chris Tse (Auckland University Press, $25)
The new collection of poems by (proud mother voice) our own poetry editor. Chris Tse spoke to Stuff last week about great books, his writing routine and inspiration.
6 Changing Reasons: Deep Stories by Tāmaki Makaurau Auckland by Lucy Mackintosh (Bridget Williams Books, $60)
This fantastical tale by Tāmaki Makaurau is in the running to win $10,000 for the Illustrated Non-Fiction Award at Ockhams. We are with you Lucy!
7 The 48 Laws of Power by Robert Greene (Profile Books, $37)
A bestseller from 1998 has returned to power. One of the best things about an old bestseller is that the Wikipedia page is full of interesting details – like the fact that Greene's book is "popular with inmates and celebrities alike" and that Kirkus Reviews said Greene offered no evidence to back up his views support that its laws are contradictory and that the book is "just nonsense". To be perfectly honest, that makes reading it all the more enjoyable.
8 Where the crayfish sing by Delia Owens (Corsair, $25)
A 2018 novel set in North Carolina and spent overall 150 weeks on the New York Times bestseller list and has an amazing impact 1.6 million Reviews on Goodreads. Debra from Goodreads says, "Can I just say I loved everything about this book and leave it at that!?!" Yes sir. Yes you can.
9 The Promise by Damon Galgut (Chatto & Windus, $37)
The novel, which won the Booker Prize in 2021, follows a white South African family at the end of apartheid. A nice and tiring ride.
10 Toi Tu Toi Ora: Contemporary Māori Art by Nigel Borell (Penguin, $65)
The editor's blurb has all the important bits and pieces, so here we go: "Based on the groundbreaking 2020-21 exhibition staged by Auckland Art Gallery Toi o Tamaki and edited by exhibition curator Nigel Borell, Toi Tu narrates Toi Ora the history of contemporary Māori art from the 1950s to the present, featuring more than 200 works by 110 Māori artists.
"From carving to painting, from video art to jewellery, from body adornment to weaving, this is a powerful expression of the tremendous creativity and diversity of Māori art, linked through the Māori story of creation across time, place and depth Connections to Whakapapa and Whenua revealed and to the spirit world."
You can read an excerpt of the foreword by the late Moana Jackson here.
wellington
1 Imagine decolonization by Rebecca Kiddle, Bianca Elkington, Moana Jackson, Ocean Ripeka Mercier, Mike Ross, Jennie Smeaton, and Amanda Thomas (Bridget Williams Books, $15)
The strongest book in Wellington.
2 Greta & Valdin by Rebecca K. Reilly (Te Herenga Waka University Press, $35)
3 Grand: To be my mother's daughter by Noelle McCarthy (Penguin, $35)
4 Toi Tu Toi Ora: Contemporary Māori Art by Nigel Borell (Penguin, $65)
5 Clare and the Sun by Kazuo Ishiguro (Faber & Faber, $23)
Wellington is back for a second serving of one of 2021's best-sellers, now available in mini-me size.
6 Give to others by Donna Leon (Hutchison, $35)
Donna Leon's 31st Commissario Brunetti novel is set as pandemic restrictions are eased in Venice. The perfect novel to lose yourself this weekend.
7 understandable cities by David Groves (goWare, $29)
A new local novel with an enigmatic blurb: "Exactly fifty years after the conversations recorded by Italo Calvino in Le città invisibili, Marco Polo and the Emperor Kublai Khan meet again, this time to discuss the strange and crazy ways in which." residents of 26 cities communicate with strangers who arrive at their gates in an unfamiliar language. With a few sad exceptions, every city has developed an almost perfect method for language exchange, using translation buckets or hypnosis, game theory or computers, sexual intercourse or divine inspiration, magical flows or reflections, drawing on the art of music, dance and painting , and on the wisdom of plants, birds, and fish. Whether this is a fabulous travelogue up and down the Silk Road from Xanadu to Venice, a treatise on translations in the form of a graphic novel, an allegory of friendship between men and peoples, or a bedtime series, the reader is left to read stories in which the Cities themselves are like female characters from The Thousand and One Nights. In any case, Intelligible Cities is a far-off homage to Italo Calvino by an Aotearoa, New Zealand-based writer, linguist and traveler well versed in Italian."
8 On the edge: Of the joys of reading and writing by Elena Ferrante (Europe, $28)
A new collection of essays from the author of My Brilliant Friend about her artistic process and psychology as a writer.
9 Remember me by Charity Norman (Allen & Unwin, $23)
A new local novel that tells the story of a daughter who returns to take care of her father who has been diagnosed with Alzheimer's. In March, Catherine Woulfe published an interview with Charity Norman about the backstory of the novel; "The novel is also extraordinarily moving in its exploration of the notion of a good death. I ended up crying and crying and then I asked for an interview. There must be a true story behind it, I said. You don't write a book like that without a story."
10 A Hitch in Time: Writings from the London Review of Books by Christopher Hitchens (Atlantic Books, $40)
Christopher Hitchens wrote 60 articles for the London Review of Books over two decades. Ten years after his death, his best (read: wildest) reviews, diaries, and essays have appeared in anthologies on subjects ranging from Clinton, Kennedy, and Kissinger to "Salman Rushdie Acid Test", Princess Margaret and the Gulf War, American Nazis, and took his son to the Oscars.