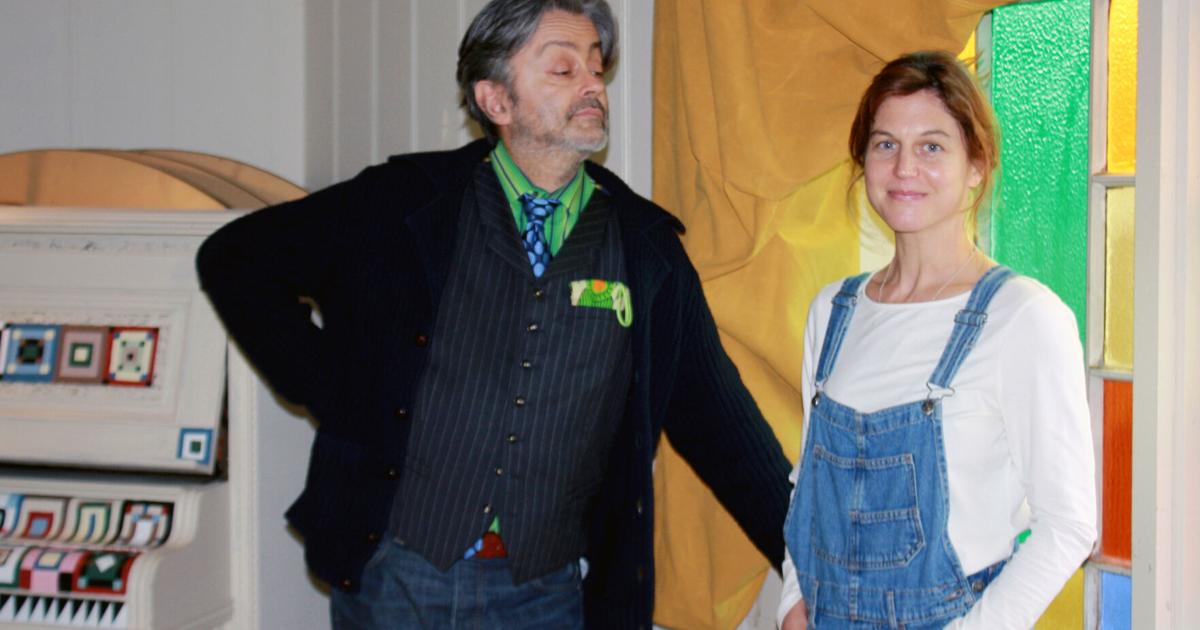 The Montgomery Center for the Arts reopens with a new exhibit by local artist Crissie Kovacs | things to do
MONTGOMERY – For nearly two centuries, Kelton Hall has been present through cycles of small city changes. Now his latest exhibition celebrates his own rebirth and that of the world around him.
After almost two years of COVID-19 related closure Montgomery Center for the Arts opened its doors to the public on Friday for the opening reception of Soul Work, an exhibition featuring Montgomery artist Crissie Kovacs' photographed nature mandalas.
Soul Work returns this weekend on Saturday April 30th and Sunday May 1st from 12pm to 4pm.
When curator Sebastian Araujo first saw Kovacs' work, he was struck by how her themes of healing and connection aligned with the center's reopening and rebirth.
"We've been closed for a year and a half, so I thought what better way to open it than with something alive?" Araujo told the messenger.
Mandalas are a geometric and often circular arrangement of symbols and are associated with meditation and contemplation in both Hindu and Buddhist cultures. Kovacs, a multimedia artist and University of Vermont graduate, found solace in mandalas during the pandemic.
Created using the natural elements – found leaves, sticks, flower petals, moss and grasses – and then photographed, her mandalas celebrate both the symmetry and diversity of the earth through color and texture.
"There's also an element of letting go," Kovacs said, explaining that after capturing the mandala in a still image, she would let the elements carry it with them. "I love that vulnerability in that regard."
Araujo is similarly fascinated by what MCA can be when caught up in the community tide. Located in Kelton Hall, a once-vacant 1860s Baptist church, the center has developed dramatically since it opened in 2016. Before the pandemic, MCA held 30 to 40 exhibitions, workshops and projects each year.
"We are still in the process of legally and psychologically de-churching this place," Araujo said. "And I think to know where we're going, we have to have a sense of what it was like."
The Artist's Journey
While some of the nature mandalas in Soul Work were created in Montgomery, others were made in Roanoke, Virginia, where Kovacs lived until about a year ago.
As artist-in-residence for Carilion Clinic Hospital's Healing Arts Program, Kovacs installed natural mandalas outside in the healing garden, hosted a large-scale photo exhibition inside the hospital, and set up a mandala mural for staff.
First and foremost a photographer and ceramist, mandala-making was new to Kovacs and came to her during the pandemic when she was taking her young son on forest walks.
"He was two years old at the time, so there was a lot of stopping, asking and noticing," she recalls. "He would play in the creek or the playground and I would make these little circle creations and it just became a real passion."
Now based in Montgomery with her son and husband, she has been able to further combine her passion for art and nature by working on a nearby farm and collaborating with MCA on early childhood education programs.
"It's become a real fun work and play," Kovacs said.
The curator's vision
Before the opening reception, Araujo helped Kovacs hang her prints in the center's large gallery space. With a knack for visual and verbal storytelling, he matched colors and shapes to the stained glass of the windows.
Araujo moved to Montgomery with his husband seven years ago from Cape Cod. Both native New Yorkers followed a long train of friends to the Green Mountain State after falling in love with the area during Thanksgiving.
"There's something about Thanksgiving and Vermont that seems to make sense," said Araujo, sitting on the windowsill in a suit vest, jeans and a lime green shirt. "You know how they talk about April in Paris and Christmas in New York, but it just feels like Thanksgiving should always be here."
Shortly after moving to Montgomery, Araujo attended the town meeting, where—just out of curiosity—he asked what was going on with the run-down Greek Revival-style building at the top of Main Street.
"I mentioned it and somebody said, 'Well nobody's doing anything. What are you going to do with it?'" he recalled. "And I said, 'I don't know what I'm going to do with it, it just looks like it's going to fall apart.'"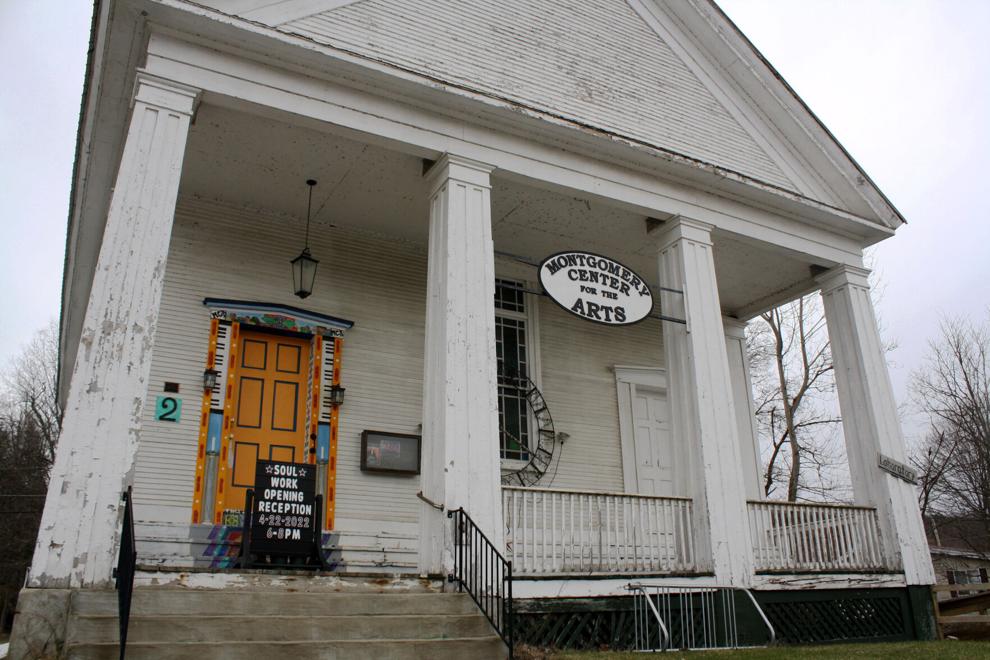 A former creative director of the now-defunct Barneys New York, Araujo studied art history at the Parsons School of Design and briefly worked at the Metropolitan Museum of Art. In Montgomery, he quickly found a like-minded, art-centric community that helped revitalize the abandoned building.
Araujo is now a member of a five-member non-profit MCA board that has organized exhibitions and community programs such as Paint and Sips, jazz concerts, a winter farmers' market, dance performances and summer camps for children.
A coveted $50,000 Paul Bruhn Historic Preservation Grant awarded to MCA in 2021, will help in the further restoration of the building. The grant will be used this year for exterior repairs, including repainting. The next project, Araujo said, will be rebuilding the front porch and restoring the windows.
Araujo has big dreams of making the MCA the next Vermont Studio Center, a nonprofit arts organization in Johnson that boasts the nation's largest artist and writer residency program.
"One day we're going to be the Studio Center of Montgomery, although I've heard that name is copyrighted, so we're not going to call it that," he said, laughing.
Although hundreds of people have participated in MCA programs over the years, not everyone is thrilled that the church is becoming an artistic community center. Just a few weeks ago someone left a threatening note on the door and shot the windows with a BB gun, shattering several panels.
Although these incidents are discouraging, Araujo is a New Yorker who can navigate these incidents as confidently as he has other challenges in his life.
"When you realize there's always been crazies blowing up the world, you realize it's about to change again. And that's why such work," he said, pointing to Kovacs' mandalas, "is really important. For me, such things are very aesthetic and somewhat esoteric, and they don't last. Because nothing is, right?"