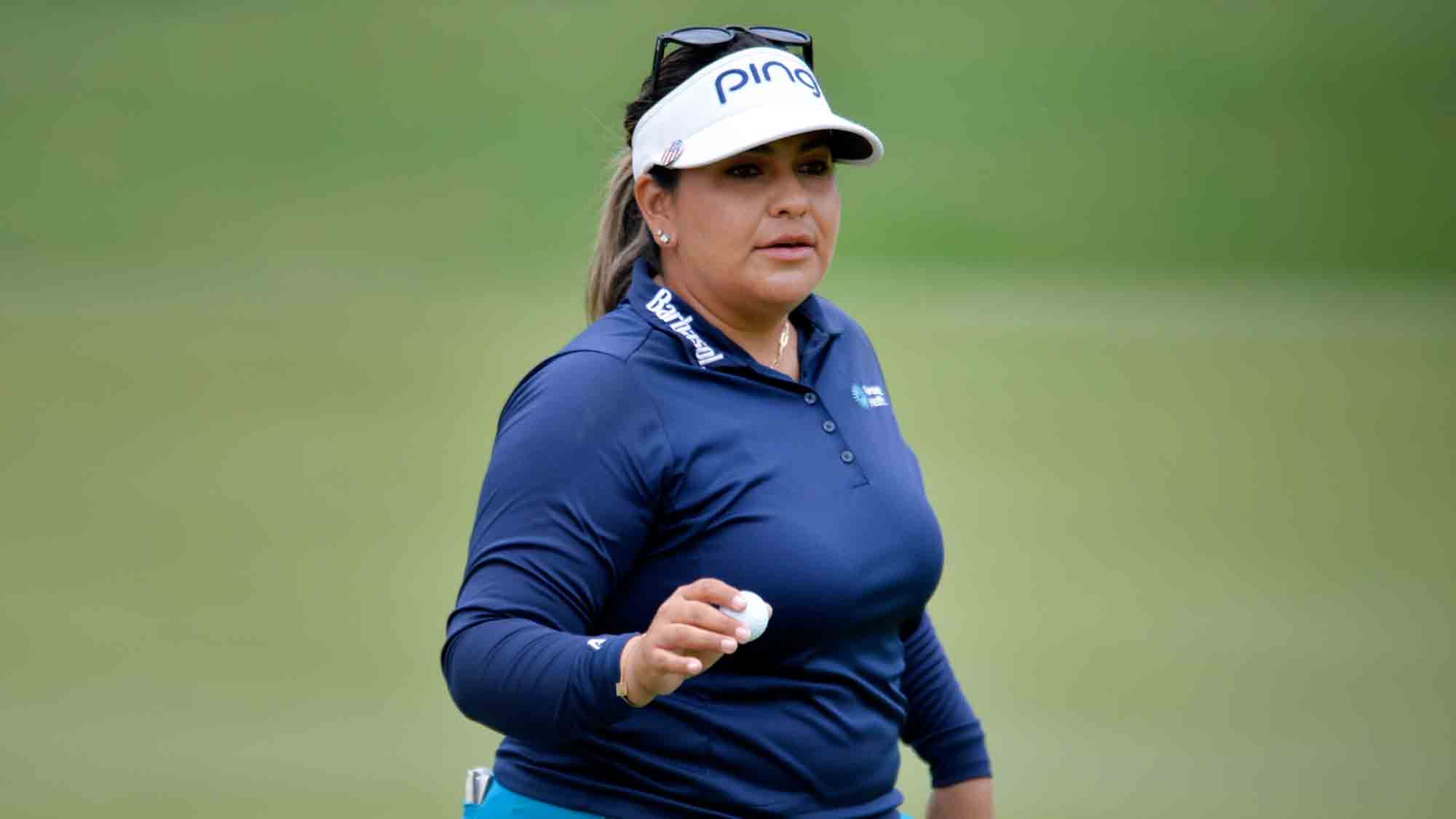 The Art of Discipline: How the Participants of the KPMG Women's PGA Stay Among Themselves LPGA
[ad_1]

JOHNS CREEK, Ga | On the Atlanta Athletic Club's second nine, Grant Waite, the former PGA Tour player from New Zealand who won the 1993 Kemper Open and 1992 New Zealand Open and now coaches several LPGA Tour players, including Patty Tavatanakit and Jennifer Song, took a break behind the 15th tee and said, "A lot of people think that you have to be aggressive to win big championships. But I can tell you that the two most conservative players in the majors were Jack Nicklaus and Tiger Woods. Jack would shoot the dullest 65 you've ever seen – fairways and greens, hitting the middle and letting other guys hit themselves. And Tiger looked aggressive. But he was always trying to get the percentage shot the situation required. It was guys like Lanny Wadkins, the most aggressive player I've ever seen, and Greg Norman who kept shooting flags. I think if you compare records, you can see which is the better way. "
Waite didn't talk about a specific player at this year's KPMG Women's PGA Championship. He spoke generally. But his message about conservatism – the discipline of staying away from certain flags, choosing targets to fight the hand, and taking your medicine and getting back into the game when you get out of position – applies to everyone on the first page the ranking list into the weekend.
"I think the point is to have a game plan ahead of the week and identify which holes are in the center of the green, two putts and then continue," said Lizette Salas after shooting her second round of 67 in a row on Weekend at 10 under, one shot behind leader Nelly Korda. "I think it's good for me to accept that in your game plan. And just one way of analyzing how I beat it during the rounds and knowing what kind of pins I can reach (is key).
"On the back side (on the Highlands Course on Friday) we didn't really play a lot of pins because I'm not the longest player out here. So I have to imagine a little more. But I now understand my game and know when to be aggressive and when not. "
Korda, who broke the course record with a 9-under 63, including a 7-birdie 29 on the top nine (her last nine on Friday), doesn't think of being disciplined or undisciplined. That's because everything she does has a purpose and a plan.
"That's when you rely on your caddy and when you have a good caddy who kind of says and warns you, buddy, that's not a good pin to go to, par is a good score out here," said Korda after graduation with six consecutive birdies.
Her biggest discipline test comes on Saturday when she has to follow another good lap after a 63. "Then you try to forget about it completely," said Korda. "To be honest, like it's a clean slate. Just get out here and try to compete with the golf course, hit the golf course and see what a monster it is that day. "
Celine Boutier, who shot 64 in the morning wave on Friday to climb to 7 under par for the week and start the weekend in third with Cydney Clanton and Alena Sharp, has put a lot of thought into the question of discipline.
"I like challenging courses," says the Frenchwoman. "I think that definitely makes the game a bit more challenging. But I think it definitely sets the better players apart from the rest. And I have the feeling that you have to be a little more in the zone, more focused and prepared. You have to be prepared, be it with your swing, but also strategy with your caddy and everything has to be in sync.
"I mean, especially when the course is difficult, I have the feeling that some decisions can be tempting. But I have the feeling that because the course is so tough, you have to be conservative at the same time. I feel like I've always been on the conservative side.
"For example, today on (the par-5) 18 I was pretty torn as to whether I would choose (the green) or not. I liked a Hybrid 3 (across the water to the green). And I was really torn between going or hanging up, because this pin is a little trickier than you think. For example, if you miss to the left or in the bunker behind it, you're kind of screwed. So it's not that easy, but my caddy I think makes me try harder, be a little more aggressive when he obviously thinks it's good. In this case, he helped me get more confident and aggressive with the shot. I think it's a discussion with your caddy and yourself about what you enjoy doing and taking responsibility for recording when things don't go the way you want them to. In the end, just trust yourself in the decision. "
Many golf tournaments win trust and confidence. But in the majors, discipline is key. Just ask Tiger and Jack. And who wins the KPMG Women's PGA Championship on Sunday.
[ad_2]