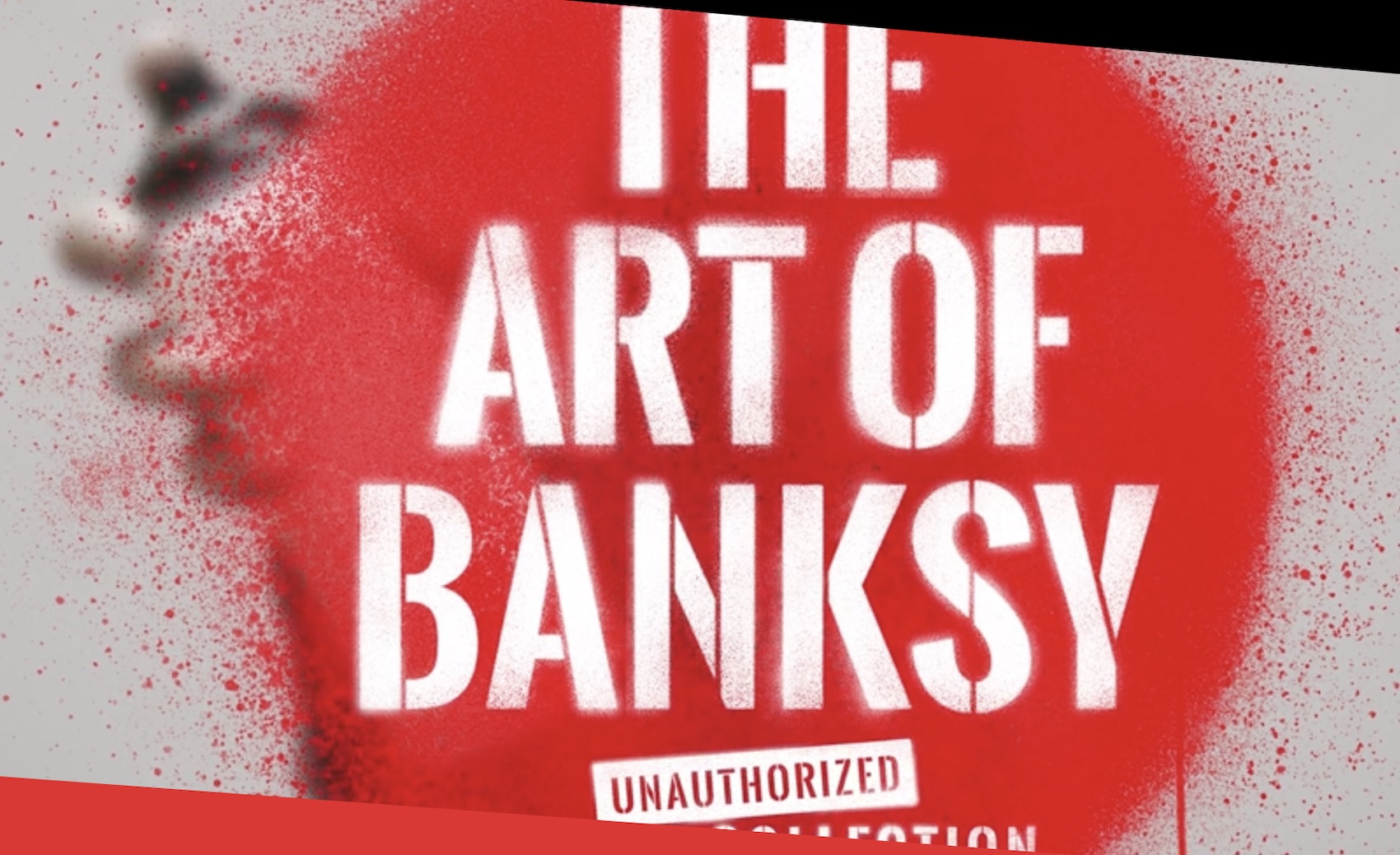 'The Art of Banksy (Unauthorized)' is pure plain home cooking
Before entering "The art of Banksy (unauthorized private collection),"You can see the intentions of the show and the intended audience. Outside, much of the affluent (and mostly white) crowd didn't seem interested in things like masking and social distancing. They didn't adopt the former until they went in – mind you, they never got the green light to come in, they just decided it was time. I was one of the few who issued my ID card and vaccination card.
As I checked my bag and began doing a much more thorough check of the metal bars, a couple behind me pondered a friend who was planning to move out of the Bay Area because of "ridiculous California taxes," just so that friend would know that the same taxes exist in their intended destination Los Angeles. The couple cheered when they mentioned that said friend was coming to Hawaii on an upcoming trip. After checking in at the press desk, I went to another where I got an audio guide and was shown into the exhibition itself.
Both during and after all of this, I kept thinking, "I wish Banksy would crash this thing". The exhibition is pure class struggle through capitalist commodification; a chance for the 1% to experience an "edgy" artist whose entire aesthetic is based on how much he despises the 1%. It's a privately owned showcase designed to prove that art is just decoration and not a personal or political expression.
This is best illustrated by the narration of the audio tour guide. In fairness, both the audio guide and the text accompanying each piece give the artist and his work a historical context and provide a thorough timeline from its traditional graffiti origins to its current worldwide recognition. But the narrative and text are dry descriptions of the work, detached from its socio-political inspiration and its context. Everything is shown uncensored, but viewed as "just something Banksy did this one time".
Imagine an exhibition on MLK describing him as "known to someone who went to Washington – he had a great view of the mall". Unfortunately, we don't have to imagine that conservative revisionism from MLKs true intentions. Again, Banksy is presented, not as the guy who snuck into a Disneyland attraction Protest against Guantanamo Baybut as the guy who made those famous stencils on the sides of buildings.
Which is not to say that you leave the exhibition without appreciation for art and artists. As a longtime admirer, it was fascinating, except for a few inches of imprints from. to approach pulp Fiction (Replacing the weapons with bananas), different versions of Girl with balloon, and a print of Stop and look. We see an up-to-date copy of his parody of the Paris Hilton album alongside £ 10 notes, with Princess Di replacing Queen Elizabeth's face. His album covers for Blur are given the same importance as his film Exit through the gift shop. Somehow I had never seen that before Banksquiat, his homage to one of my favorite artists, Jean-Michel Basquiat.
But it's all pomp. A text on the wall is a Banksy quote about the need for art to make you uncomfortable, but this exhibition is meant to do just the opposite: those who find themselves uncomfortable with this scathing criticism of their overconsumption have just diluted into something else Consumption. If that doesn't become clear during the conversation through the entire exhibition, it will definitely be at the end when you come across a sign point out "Exit and the souvenir shop."
There you can buy as many frowning chimpanzee coffee mugs as you want before walking past the VIP area to the bar, where themed cocktails like "The Flower Thrower" and "Kissing Coppers" are sold. Here you can also get a bag of popcorn in the shape of the red balloon from the famous piece.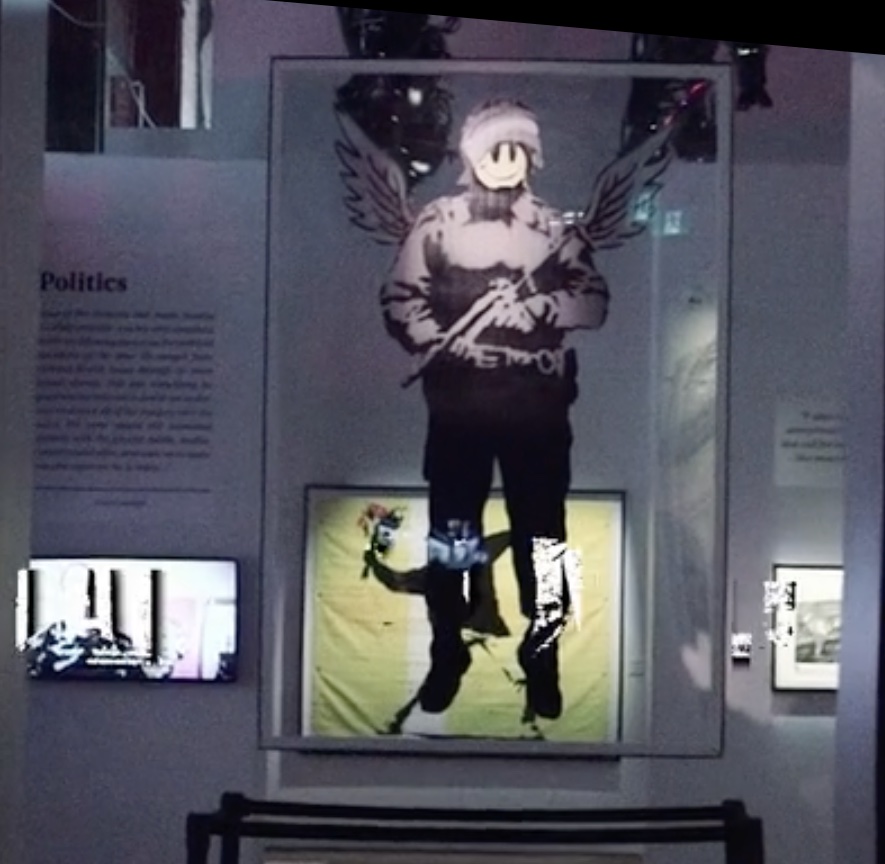 As I passed more unmasked guests coming in for their next viewing, I walked through the Presidio and couldn't remember the last time I'd been there at night. I waited for 45 Stockton, pulled out my headphones, and was surprised by the sound of owls in the trees. I was born and raised in The City, but I don't think I saw or heard an owl in the trees outside of SF Zoo. It was a refreshing moment to become aware of the world you live in.
As you can possibly imagine, I couldn't help but contrast this with the farce I'd seen just minutes before. That's why I've spent all of this time wishing the real Banksy would show up, mad as hell and ready to personally destroy this appropriation of his work as easily as he destroyed the official copies of his work. But when you consider how even destroyed copies sell for millions, it would probably have made the work shown all the more valuable. Damn it, I wouldn't trust the creators of this show to keep "destroying" the work like an animatronic Disney character.
"The Art of Banksy" is exactly what you think: shameless ingratiation to wealthy white consumers who refuse to acknowledge the harm they are doing to the world even if they pay to be satirically shown the harm. The show lacks self-confidence as well as an understanding of art. If you're dying to see Banksy go through a morally questionable format, the easy way to follow the real guy on Instagram is to follow.
"the Art of Banksy (Unauthorized Private Collection)" runs until February 27th in the Palace of Fine Arts. More information here.