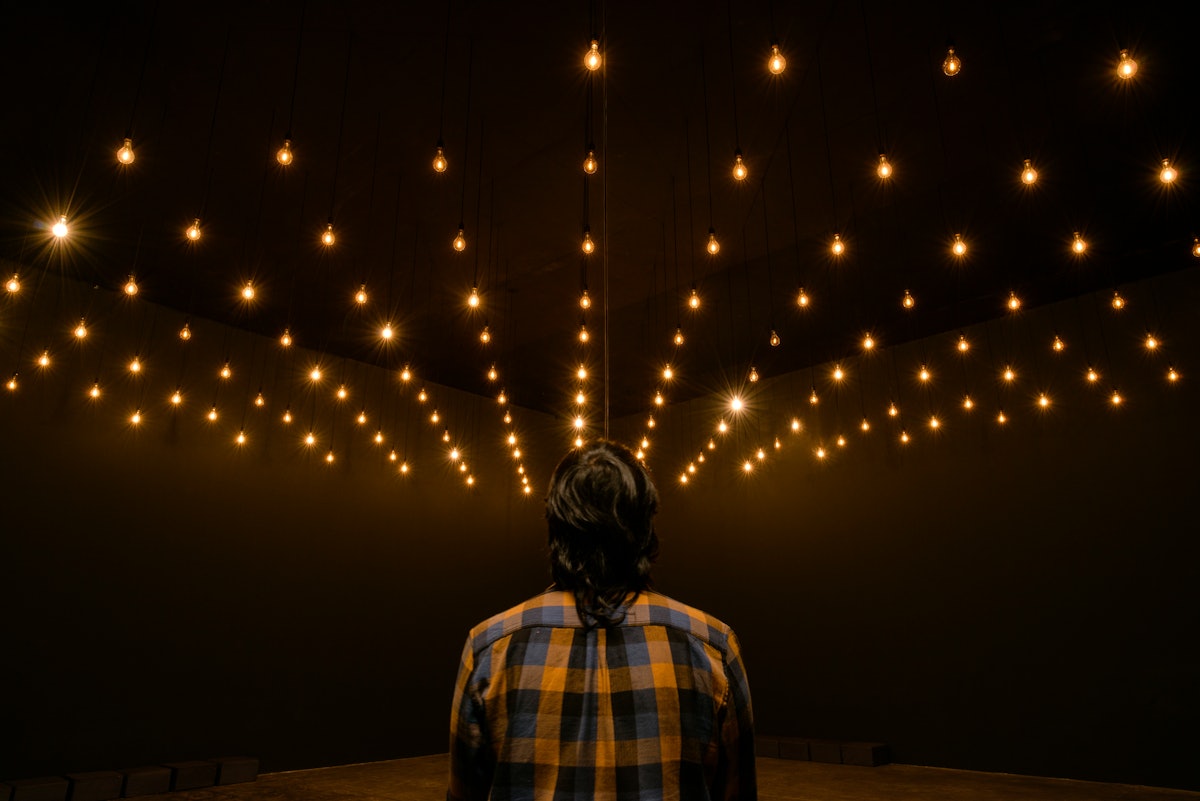 See how this interactive art exhibition reacts to the visitors' heartbeat in real time
TORONTO—Art and technology have long been a heavenly connection – and an exciting new example is coming to Toronto October 2-31. Pulse topology, an interactive light and sound art installation by the Mexican-Canadian media artist Rafael Lozano-Hemmer, shows 3,000 pendant lights that react to the visitors' heartbeat in real time using biometric technology.
How it works: As the audience walks under the plant, remote non-contact photoplethysmography (PPG) technology uses a light source and photodetector to extract biometric information; a similar process is used with heart rate monitoring devices. Computer vision algorithms optically recognize the heartbeats of the participants, which are then translated into flashing lights. As a result, the work of art changes and develops with each visitor, which leads to a unique sensory experience that is supposed to be a collective portrait of a community.
The unique installation strongly reflects the COVID-19 pandemic. "Pulse topology provides a visualization of the human vital functions after a period of social distancing and grief, "said artist Rafael Lozano-Hemmer in a statement. "The piece consists of a maze of lights and loudspeakers that respond to the participants' pulse and create a connecting, immersive experience of individual biometrics that reminds us that we are not alone. The work is a memento mori that celebrates our fleeting existence. "The exhibit will occupy a closed storage room under the Gardiner Expressway, which was previously closed to the public.Photo: Courtesy of The Bentway
The installation takes place in a huge, previously inaccessible warehouse under the Gardiner Expressway to showcase a lesser-known part of the city. It's a collaboration between The Bentway and neighboring venue Place of issue. "This project is a continuation of The Bentway's growing movement to explore the many possibilities of the Gardiner," said Ilana Altman, Co-Executive Director of The Bentway. "For a month, Rafael's work under the artery of the expressway will demonstrate the city's shared agility, imagination and ambition for the future of Toronto's infrastructure."
In order to give something back over the duration of the installation, The Bentway and Exhibition Place are also working with the Center for Addiction and Mental Health (CAMH) and inviting health workers from across the city to experience the exhibition. And in the spirit of accessibility, tickets for all attendees will have a pay-what-you-can model with a recommended donation of $ 5.
To ensure safety, pre-registration is required along with proof of COVID-19 vaccination. There will also be mandatory face covering, physical distancing, and limited group sizes. Cards are available here.