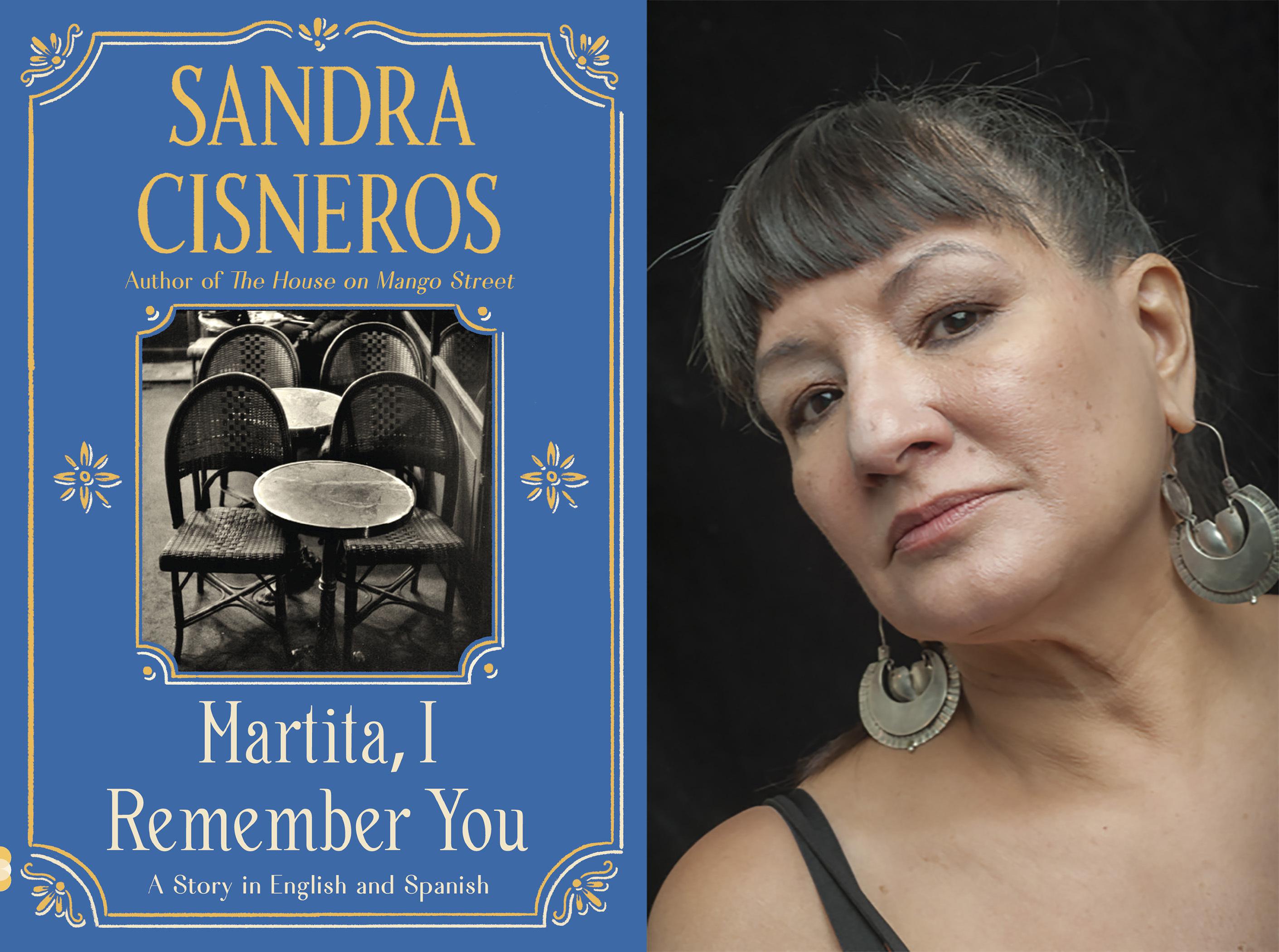 New novel is an overdue letter to a friend
NEW YORK (AP) – With her new book "Martita, I Remember You", Sandra Cisneros has the feeling that she has finally answered a long overdue letter.
The author of the bestseller "The House on Mango Street" is back with her first fictional work in almost a decade, a story of memory and friendship, but also about the experiences of young women as immigrants around the world.
Inspired by Cisneros' own time in Paris as a young aspiring writer, "Martita" follows Corina, a woman in her twenties who left her Mexican family in Chicago to pursue literary dreams in the city, at Ernest Hemingway, James Baldwin and many others lived. During her short time there, she struggled with money, made friends with begging artists and slept with other immigrants on overcrowded floors.
They are supported by Martita and Paola, an Argentine and an Italian who was just as broke as she was.
Over the years, the three scattered on different continents and finally lose contact until Corina finds a number of old letters in a drawer that evoke intense memories of their time together.
"It started in a place in my own memory, with the real Martita who inspired this story – real Martitas, I should say, because we meet so many in our lives, women who come and make friends with us and have nothing . It's always the people who have nothing who give the most, "Cisneros said in a recent interview with The Associated Press about Zoom from San Miguel de Allende, Mexico.
"So what started out as a real story about things that happened to me, 'se infló' (inflated) – it went to other places," she continued.
"Martita, I Remember You" (Vintage Original) was published last week as a bilingual paperback with Cisneros' English story on the front and, when flipped, Liliana Valenzuela's Spanish translation "Martita, te recuerdo".
Cisneros was born in Chicago to Mexican parents and is one of the best-known Latino authors in the United States Medal of Arts.
Cisneros began writing the story of Martita in the late 80s and early 90s with the idea of ​​adding her to her award-winning Woman Hollering Creek collection. But she had only written the first part of the story, and her editor thought there was more to it.
Over the past few years, she's been pulling it back out, adding a middle and an end.
"I think they needed me to be older to be able to write this part," said Cisneros with a laugh. "I don't know how old I was, my 30s? Yes. I couldn't write the ending because I was too young! Even if Corina is around 36 … I'm not as wise as Corina. The author had to be older to keep track, to see him. "
The book takes us back in time, before email and cell phones, when people exchanged physical addresses to keep in touch. It was the exhilaration to receive letters from afar; Corina reads and reads the one she got.
"Actually, the first letter is based on a real letter that came to me after I left. Years had passed … and a real letter came that triggered a feeling I had no name for, "said Cisneros.
"This whole story is my letter that I never returned to her or to all the Martitas who made friends with me while floating around the world. I felt that I had to write this unsent letter in order to understand what I experienced in these very random, brief (relationships with) people I met on my travels. "
Although she set her book to music in France in the 1980s, Cisneros, whose works have always been about immigration, hopes that people today will relate to history.
"It is still very relevant to every country now, and the United States in particular," she said, adding that she "was ashamed to live in this time knowing that I am a citizen of a country that has children of her parents separates and "treat refugees worse than animals. So I hope this book will help wake people up and bring about change.
"I firmly believe that art can bring about change because it has changed my life so much."
Cisneros remembers "the generosity of strangers" when she lived abroad and said it helped her "understand what it is now for immigrants to come to the United States, be vilified and look like the Parisian to be looked down upon ". down on us … I have now understood my father and the immigrant situation in a way that I may not have been able to, so I am glad I had this experience. "
If she could hear something from Martita, what would she say to her?
"Oh! I would be so happy! I would say: 'Martita, where are you? I'm coming! What happened to you?' I would love to see Martita again. I forgot her last name, I don't know where she is, but she is the one who started these stories of many women who are connected, "said Cisneros.
She is currently finishing a volume of poetry that will be published in English and Spanish next autumn: "Woman without Shame" / "Mujer sin vergüenza". She is also working on the libretto of an opera adaptation of "The House on Mango Street" with the New York composer Derek Bermel and on a pilot film for a TV series based on it.
___
Follow Sigal Ratner-Arias on Twitter, at https://twitter.com/sigalratner.