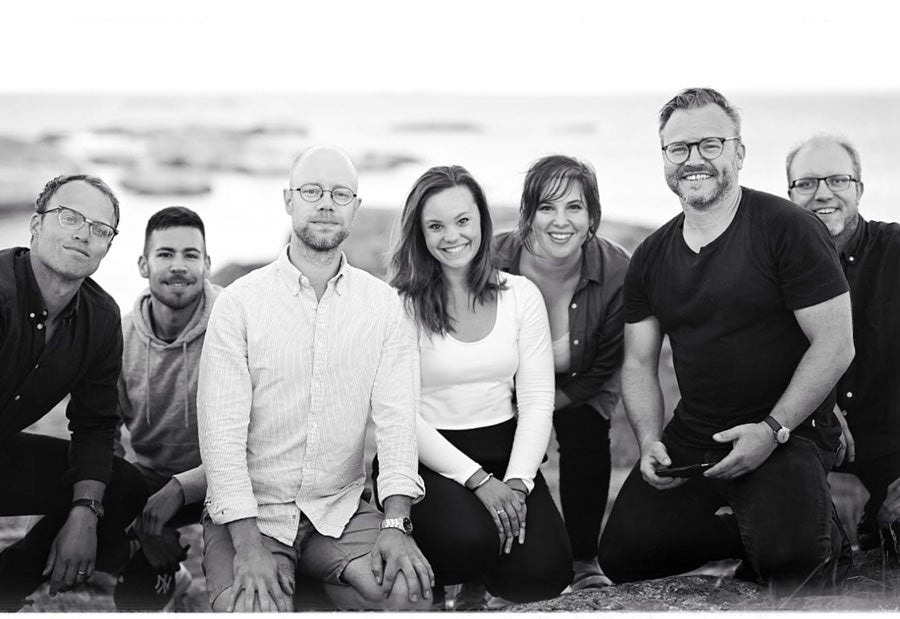 Luther College Center Stage Series Presents: Jaerv + The OK Factor
On Thursday, October 13 at 7:30 p.m., the Luther College Center Stage Series presents Jaerv + The OK Factor. Jaerv is a world-renowned Swedish quintet, popular for their powerful and heartfelt folk music with roots in pop and jazz. With a combination of vivid storytelling, outstanding vocals and intricate dances, Jaerv creates an "engrossing, personal and innovative" performance experience. Jaerv performs at Luther College as part of a US tour in collaboration with Minneapolis-based duo The OK Factor, whose cross-genre performance style and composition are unsurpassed.
"I look forward to all of the shows in the Center Stage Series this season, but I have a personal connection with these musicians that makes this very special," said Kristen Underwood, director of campus programs. "Jaerv was one of the last concerts I went to before everything shut down in 2020. Her magnetic stage presence and musicianship were unforgettable. And I've known Olivia and Karla from The OK Factor since they were students at Luther. I've followed their careers ever since and am so proud to bring them back to perform in their hometown."
Jaerv lives in Sweden but is well known in the folk music world. They have released three full-length albums whose tracks have earned them recognition and awards from the Royal Academy of Music, the Swedish Arts Council and the American Swedish Foundation. Their music includes collaborations with Japanese koto master Hiroe Morikawa, who was the composer of the 2022 Japanese drama Mayonaka.
The OK Factor features Olivia Diercks and Karla Colahan – cellist and violinist. The duo find great joy in defying expectations and delivering an experience beyond what audiences expect from a cello and violin combo. Their original compositions and arrangements feel both reassuringly familiar and uniquely fresh. They received an Artist Fellowship for Scandinavian Folk Arts award from the American Scandinavian Foundation for their collaboration with Jaerv.
Jaerv + The OK Factor's Swedish folk and original music is a unique way for audiences to explore and immerse themselves in Scandinavian culture and heritage. This opportunity was made possible through sponsorship of Luther College's Center for Nordic Studies.
Arrive early to enjoy Sip and Shop at the Luther College Book Shop from 6:00pm to 7:15pm. Present a ticket to Jaerv + The OK Factor and enjoy a complimentary glass of wine while you browse.
The highly creative and talented chefs of the Norse Culinary Team invite you to join us for the Center Stage Dinner Series before the show. Dinners include a multi-course menu that complements each performance. A separate ticket is required. All meals begin at 5:30 p.m. in the Peace Dining Room on the second floor of the Dahl Centennial Union.
Both dinner and show tickets are available through Luther's Ticket Office and online at tickets.luther.eduby email at tickets@luther.edu or by phone at (563) 387-1357.
About Luther College
Luther College is home to approximately 1,800 students who pursue big questions and take action for the benefit of people, communities and society. Our academic programs, experiential approach to learning, and welcoming community inspire students to actively learn, live with purpose, and lead boldly to make a lifetime impact. Learn more at luther.edu.