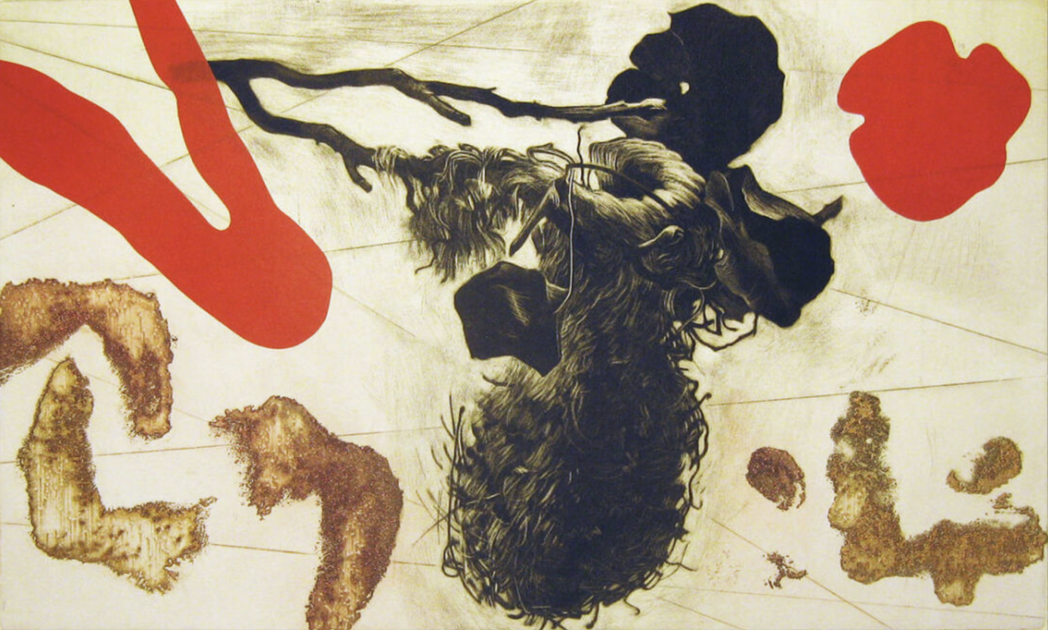 GUUAC shows Mary Farrell in the exhibition "Meditation on Place" | Arts and entertainment
To celebrate Mary Farrell, a recently retired professor in the Gonzaga Art Department, Gonzaga University's Urban Arts Center (GUUAC) is celebrating Farrell's work and contribution to the GU in the exhibition "Meditation on Place: Prints and Drawings from the Last 25 Years" .
The exhibition shows only a part of the works of art that Farrell created during her 25 years teaching at the GU.
GUUAC's gallery spaces have been filled with a wide range of works of importance to Farrell, in addition to a range of works by five former students.
"Meditation on Place: Prints and Drawings from the Last 25 Years" shows Farrell's experience with a variety of printing processes, including woodcut, linoleum, print-cut, lithography, etching, mezzotint and dry printing. Much of her work combines a number of these processes.
Farrell has created art her entire life but was first introduced to printmaking as a student at the Art Academy of Cincinnati. She also received a Masters of Fine Arts from the University of Cincinnati, majoring in drawing and printmaking.
Through art, Farrell seeks to find meaning in the world. Her pieces often reflect a figurative character, incorporate both plant and human forms, and show geography and topography as her creative inspiration.
"When I draw a figure, I am very aware that the types of markings I make to define the shape of that figure are very scenic because you move over that surface and that shape," Farrell said .
The type of printing process she chooses influences her creative implementation of the ideas that surround her art.
"I was like, 'What if, instead of extrapolating this pattern, I project this pattern onto wood and carve it? What if I did something where my body actually touched the surface to create that shape? '"Farrell said. "So the idea and the process, which work back and forth at the same time, have inspired each other."
While Meditation on Place: Prints and Drawings from the Last 25 Years highlights Farrell's work in printmaking, she is most passionate about drawing.
Most of the printmaking is directly related to drawing, she said.
Farrell's preferred work in the exhibition is entitled "Meditation on Skin", a modular work consisting of 100 small drawings.
"Meditation on Skin" was written in 2005, at the same time Farrell's husband suffered a stroke. With minimal time to work on her art in her studio and an exhibition quickly approaching, she used skin samples she had created from her hands and feet.
After Farrell made numerous drawings with graphite powder and alcohol based on her invented patterns, she selected 100 of her favorites.
They all resemble miniature landscapes, Farrell said.
Carley Schmidt, former student and GU alumna, had Farrell as her first art professor at GU.
"She really became a mentor to me, and she still is," said Schmidt. "She's helped me find my way around and realize that being an artist is a viable career option and something I could seriously pursue. I will be forever grateful for that, because now I live it. "
Schmidt said it was important that students take advantage of opportunities like Farrell's "Meditation on Place: Prints and Drawings from the Last 25 Years."
"I think it's always important to understand the nature of the research and the nature of the work our professors do in general," said Schmidt. "I think it gives students an idea of ​​a path their own work can give them not just in the arts but in all fields."
Former student and GU alumna Kathleen Delaney Carr said she found inspiration in Farrell's devotion to both teaching and personal art.
In honor of her expertise and generosity as an educator, Carr selected pieces that she created in either Farrell's or GU's printing studio.
"Generous – that's the kind of educator Mary is," said Carr. "She was just so generous with all of her talents, time and energy. She really went out of her way to give her art students everything she could. "
"Meditation on Place: Prints and Drawings from the Last 25 Years" will be shown until October 22nd in the GUUAC at 125 S. Stevens St. Students also have the option to take a Farrell-led gallery tour on October 7th.
"So that I can see everything [my] When I work together over a long period of time, I can bring a lot of thoughts together, "said Farrell. "And that was really wonderful."
Natalie Rieth is a news editor. Follow her on Twitter: @natalie_rieth.