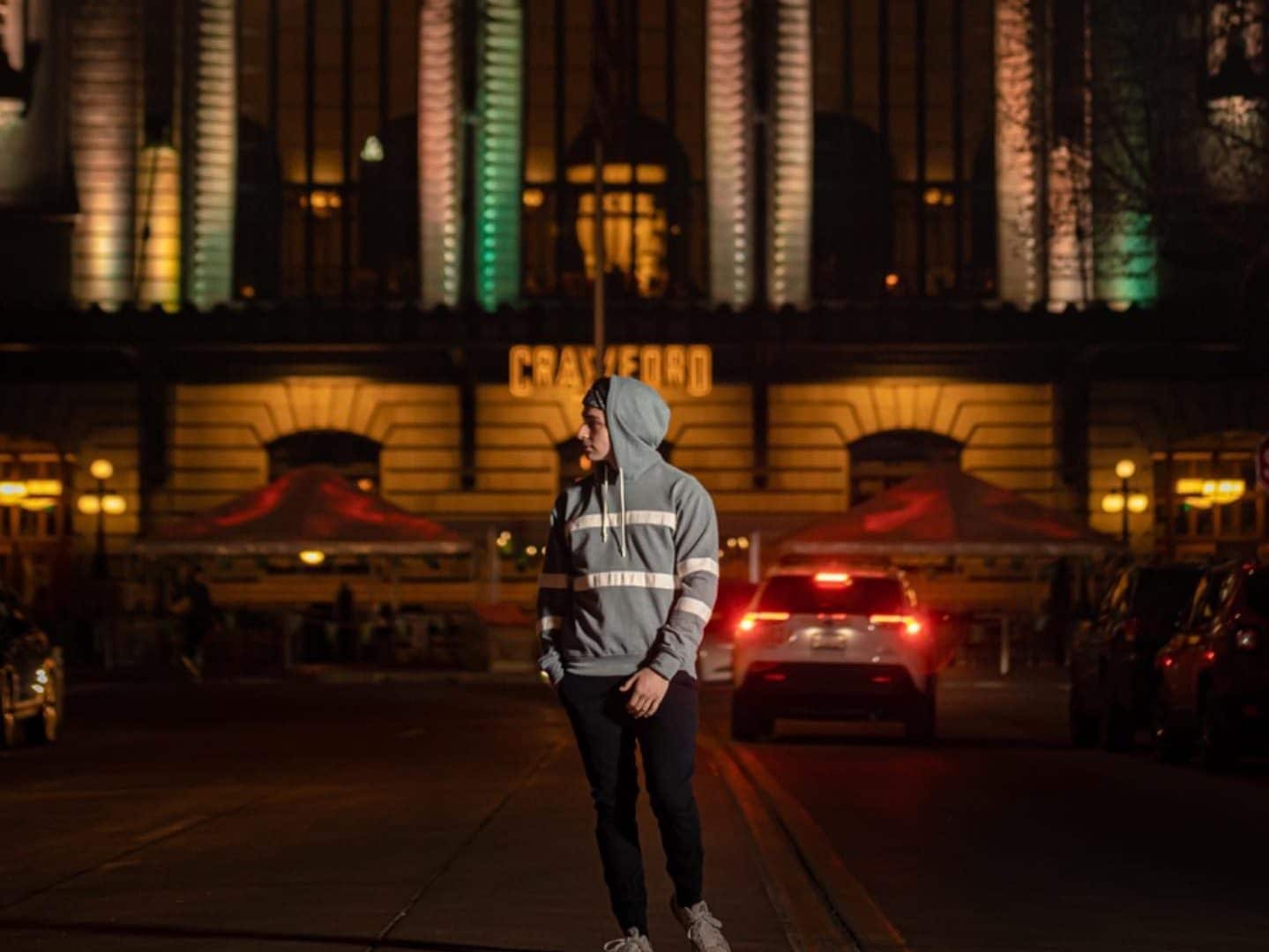 Get to know Stryer's unique bass style
Denver-based bass artist Stryer stopped by to chat with Robbie Rosen about his artistic journey and his latest track, Fall For Me Again.
---
The Mile High City has become known as one of the greatest homes of bass music stryer is an artist currently rising in the ranks of the scene that calls her home. With releases like "Drown" With Maria Sweet and "mine" With fadedhe has since ended up on Subsidia and has developed a deeper connection with him Bear Grillz and its imprint, Rude service.
Stryer first appeared on Rude Service in 2021 and has had a number of releases on the bass-heavy label, including the propagation EP and collaborations like "Apollo" With sentient and WISNER. These have helped demonstrate the dynamic range this emerging artist brings to his productions and he has continued to impress in 2022. Kick off the year by collaborating with Bear Grillz and Meg & Dia to the "Hover' and after that 'light up" With VLCN and the Full moon EPWith each release it becomes clearer that Stryer is an artist to watch.
Last month Stryer delivered "Under The tides" With SOUNDR and then double the summertime fun that ensues by "fall in love with me again" With Robbie Rosen this past Friday. Looking for additional insight into this up-and-coming bass artist, we caught up with him to talk about his recent releases, past experiences and more. Give Stryer's exclusive guest mix a spin and read on for the conversation!
Stream EDMID Guest Mix 328 || Stryer on SoundCloud:
---
Hi Stryer, thank you for taking the time to chat with us today! You recently released your latest single Fall For Me Again, which features vocals by Robbie Rosen. What is the story behind how you two came together to work on this track?
First off, "Fall For Me Again" is easily one of my favorite songs to work on. Robbie is an amazing artist and such a cool guy too. I first received a bunch of topline ideas from his manager and this one caught my eye immediately. I knew that we actually had something special ahead of us.
As soon as I got the voice I went to town and put out the first demo in a few days. Well, nine months and about 25 different versions later, we now have the final masterpiece it is!
Other releases this year like that full moon EP, Come On with VLCN and Under The Tide with SOUNDR have also seen you collaborate with other artists. Have these collaborations helped you expand your own skills in the studio? Do you find yourself finding new ways to approach production?
Absolutely, I've learned a lot from all my collaborations up to this point. VLCN and SOUNDR in particular have become really good friends who I talk to and exchange ideas with quite often. I feel like any time you work with someone new it's really important to study their techniques and maybe take some of that with you for your future projects.
You started the year with a bang by releasing "Float" with Bear Grillz and Meg & Dia and have clearly found a home on Rude Service. As an aspiring artist, what has the support of Bear Grillz and his team meant to you?
The support from RJ and the rest of Rude Service is always amazing. It's still very wild to me that RJ is my manager now. Four years ago I was just a little 21-year-old raver in the crowd at his sets going crazy. It's really amazing to have been working with him and my other manager Chris for about a year now, their knowledge is insane and I'm learning new things about the industry every day. I also consider them almost different brothers at this point and enjoy talking trash about their sports teams every day.
Let's switch gears and dive into your backstory a little. What led to your passion for bass music and inevitably to producing and playing it yourself?
So I originally started listening to EDM at the gym because I loved the energy. Of course I started with big room/progressive house and other mainstream genres. I finally got into dubstep after attending Wobbleland San Jose with some friends in 2016. I loved how the DJs changed songs at the drop and really gave the crowd that 'wow' factor.
When I moved to Denver in 2018, I decided to produce and DJ myself because I wanted to make music to work out. It turns out that I discovered an absolute passion for creating, something I never planned to do when I first started. I specifically started making more emotional bass music because I absolutely live for those nostalgic moments at festivals where the whole crowd puts their hands up and sings along. Those are the moments that are remembered for a lifetime and I strive to create those for my fans.
What has been the biggest struggle you have faced as an artist in your career so far? were you able to overcome it
I would say the biggest struggles I've faced as an artist have been mental struggles with myself. I'm sure I'm not alone in saying that it's very hard not to compare yourself to other artists out there. There will always be someone taller than you, that's just the fact. I've helped myself kill some of those thoughts just by reminding myself why I'm doing this for the love of music.
I also think of all the people I have touched with my music so far. It really is such a crazy feeling when someone reaches out and says my music saved their life, got them through a tough time, or was just nice to hear on a long journey!
What's the biggest piece of advice you've received so far that has helped you take your career to the next level?
I received a lot of advice, so this question is really hard to answer. What really struck me was RJ's (Bear Grillz) general reassurance that a music career is such a long process and that I shouldn't expect anything to happen overnight. I'm often prone to these thoughts, "Why don't I play X Shows or get X Streams?" but this helps to clear my mind and keep me focused.
Just for fun and since we're in the early days of summer, what's your favorite way to stay cool during the heat of the season?
Well honestly I spend most of my time in my studio so there's always AC. [Laughs] That being said, an In N Out 1/2 Chocolate 1/2 Vanilla Shake always fails.
Finally, what are your goals for the rest of 2022 and beyond?
For the rest of this year and beyond, I just want to keep growing musically while making as many friends as possible. I know that if I keep doing these things and keep my intentions pure, the rest will follow.
For some "measurable" goals I'd like to get signed by a booking agency and get some releases on some big labels that we've been working towards for years. I'm confident we can do it all!
---
Follow Stryer on social media:
Facebook | Twitter | Instagram | SoundCloud | Pull out