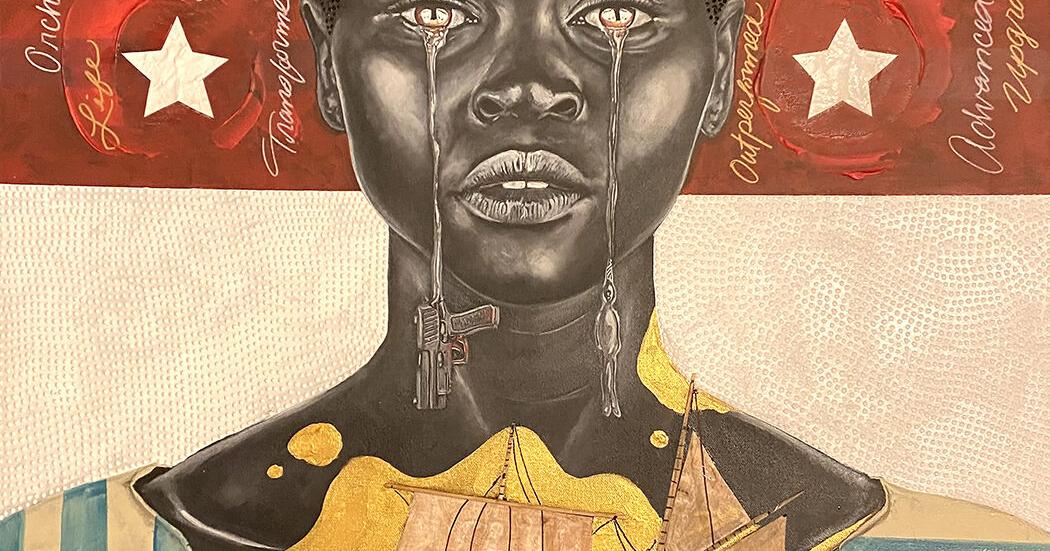 Colorado Springs Juneteenth Exhibit Featuring Artists of Color | arts and entertainment
Artist Thomas Elias Lockhart has become a history buff through his work.
His paintings and mixed media pieces are not only visually appealing but also rich in context.
Take his painting Give Her Liberty. A young black girl stands in a crowd of immigrants with the Statue of Liberty towering over them in the background. Lockhart learned the story of the great New York monument and its creator, French sculptor Frédéric Auguste Bartholdi, when he created the piece.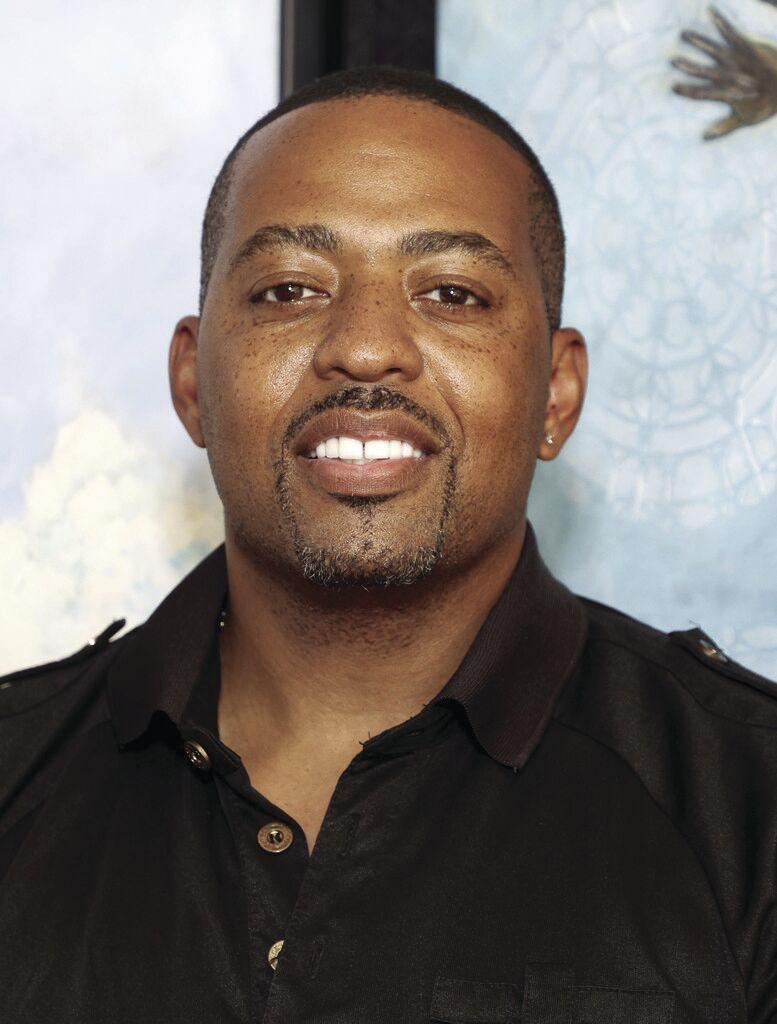 "This is located near Ellis Island, which has a lot of immigrants who came here for a better life and opportunity," Lockhart said. "This article says that everyone has been given the opportunity to come. Her chance was different from hers."
Four of the Denver-born artist's works will be featured in the new exhibition, Cottonwood Community Juneteenth Celebration. It opens during a free reception Friday at the Cottonwood Center for the Arts and runs through June 25. The show coincides with First Friday Downtown, a monthly celebration of new art shows, live music and other special events taking place in galleries from 5pm to 8pm. retailers and other locations.
9 weekend activities around Colorado Springs and beyond: Creek Trail Mural, Manitou Wine Festival, Get Outdoors Day, Cripple Creek Trolley and more
June 19 (abbreviated from June 19) is the day that federal troops rolled into Galveston, Texas, in 1865 to liberate more than 250,000 enslaved black people. It was two and a half years after the Emancipation Proclamation of 1863, which declared enslaved people in the Confederate States free. The date became a national holiday last year.
"It's a starting point. There's still work to be done," Lockhart said. "And a lot of what people need to understand about how cruel slavery was in our country, and to understand America wouldn't be the superpower that it is if it hadn't had this free labor force for so long."
Pikes Peak region with dozens of free summer concerts
Cottonwood's second annual Juneteenth exhibition will feature works by 14 emerging and established color artists from across Colorado.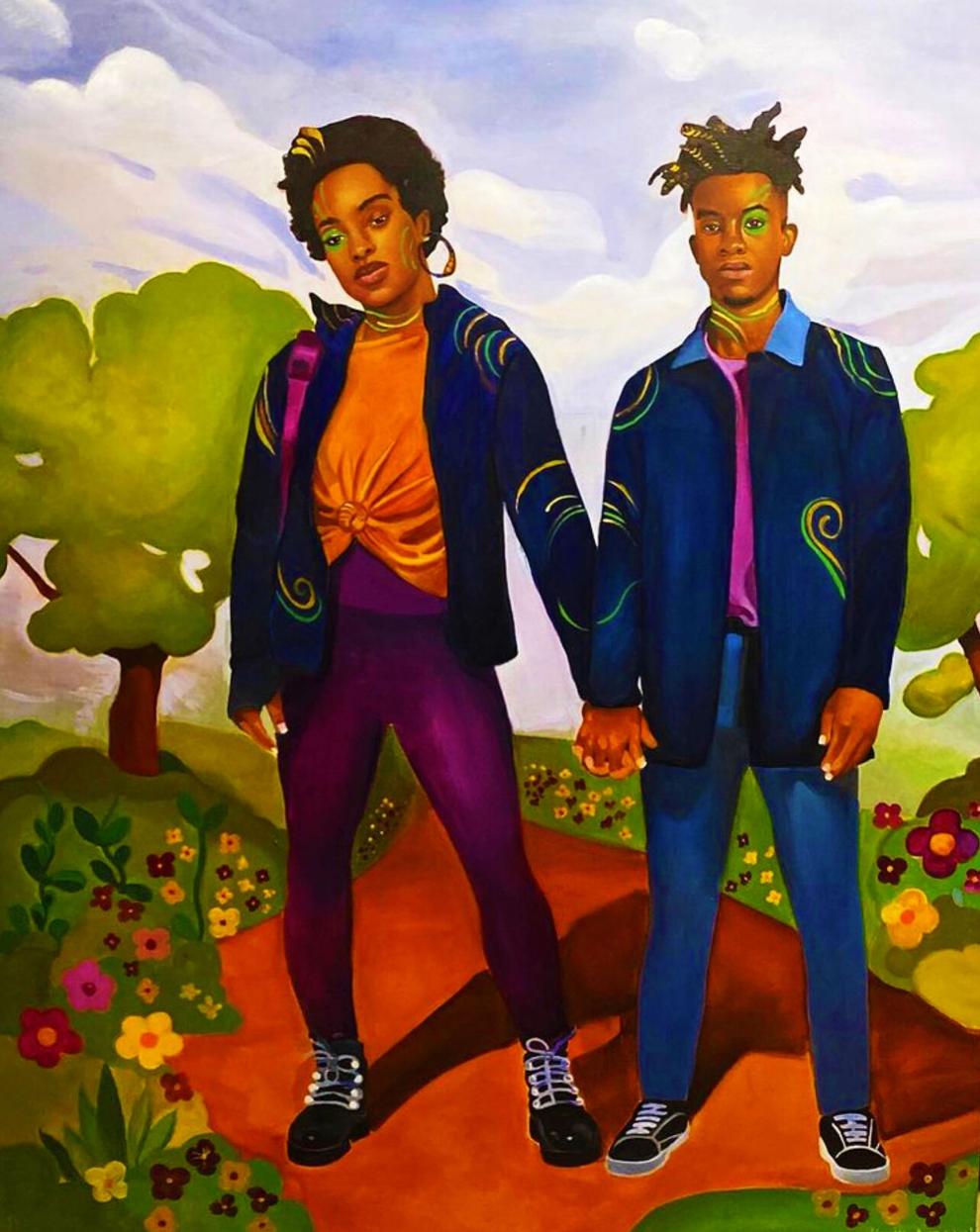 "The most important thing for Cottonwood is that we represent all perspectives and voices, except for the voices of hate," said Executive Director Jon Khoury. "The goal is always to be as comprehensive as possible."
Kevin A. Johnson's oil portraits are also on display. The Colorado Springs artist served in the Army for two decades, spending his free time during four deployments drawing portraits of family members for his comrades.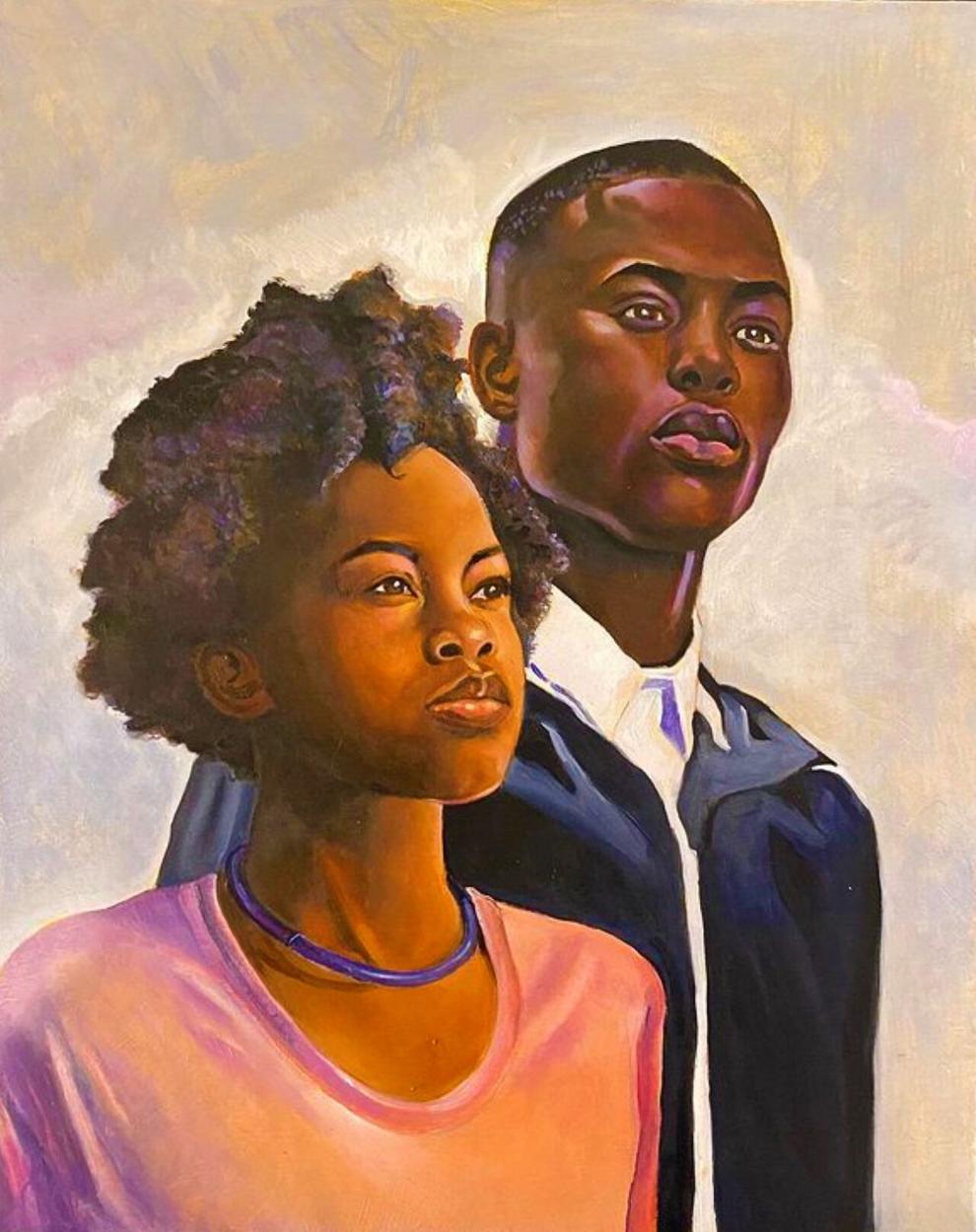 "In Colorado Springs, I'm used to seeing a lot of Western art," Johnson said. "It brings the community together and gives them the opportunity to see work they've never seen before."
Springs photographer Rachel Cubi-Riley will be sharing work from her trip over the past year, revisiting the same Black Lives Matter protest sites across the United States that she first photographed in 2020.
Restaurant Review: The life of Mother Muff lives up to loving memories
"June is the end of slavery," she said. "We must responsibly present our artworks so that you understand the pain that has been and continues to be inflicted on us. All artists involved understand this message and are so excited because this is one of the few places that has given us a platform."
The events of 2020, including the protests, gave rise to the idea for the Juneteenth exhibition. It was a way for the nonprofit arts complex to reach and engage artists of color.
"It's a perspective that places like Cottonwood and other arts and culture venues would typically lack," Khoury said, "but because of everything that's happened, it's brought out these voices. Also inside the building we are now with almost 40% of the artists who identify themselves as artists of color. This celebration isn't just about June 16th, it's about the fact that once people have a real voice, it's reachable and then it's easier to show people's expression of what they think the world is about goes."
Contact the author: 636-0270
Contact the author: 636-0270