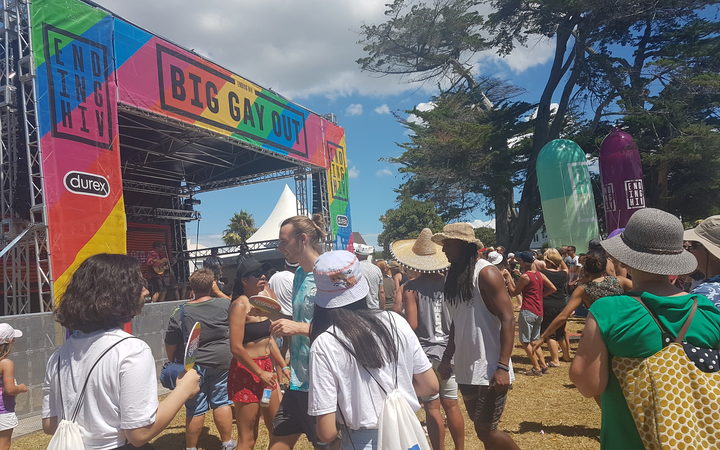 Auckland's 'Big Gay Out' pride event cancelled
One of the biggest events during Pride Month in Auckland has been cancelled.
With 15,000 to 20,000 participants expected at this year's Big Gay Out on February 13, the New Zealand Aids Foundation (NZAF) said justice and safety are at the heart of the decision.
Last year's event was already underway when new cases of Covid-19 were announced in the community, leading to a citywide lockdown at midnight.
Auckland Mayor Phil Goff defended his decision at the time to go ahead with the event despite the cases.
NZAF chief executive Jason Myers said the decision to cancel the Big Gay Out was not taken lightly and at its core is the safety of the communities and organizations it served.
"It has simply become untenable to reconcile hosting the event with Aotearoa at the precipice of what experts are predicting is a very difficult time for New Zealanders and our public health system," Myers said.
"This event attracts families with young children and a concerted effort has been made this year to ensure that the Māori and Pasifika communities feel this event is their space. There was little room to justify proceeding as we placed justice at the heart of this decision.
"The team is obviously very disappointed. The Ending HIV Big Gay Out requires a significant capacity to deliver as many people are involved in putting on an incredible event each year. I acknowledge the disappointment that will be felt by all involved and all those who had planned to attend. I feel that personally."
Auckland Pride Festival supported the decision to cancel the Big Gay Out and said it would keep the festival's status under constant review.
However, should there be an outbreak of Omicron in the community, the festival would not take place.
Auckland Pride chief executive Max Tweedie said organizers could not safely or responsibly hold the festival in the event of an outbreak.
The public art activation Te Tīmatanga, which celebrates takatāpui excellence, would continue at any level of the restrictions imposed due to Omicron, Tweedie said.
Digital deliveries of Whakamutunga (closing), Tuwheratanga (opening) and public program events would be on the horizon.
This year's Big Gay Out event would have been the 23rd in its history.
The event was last canceled in 2018 due to extreme weather conditions on that day.