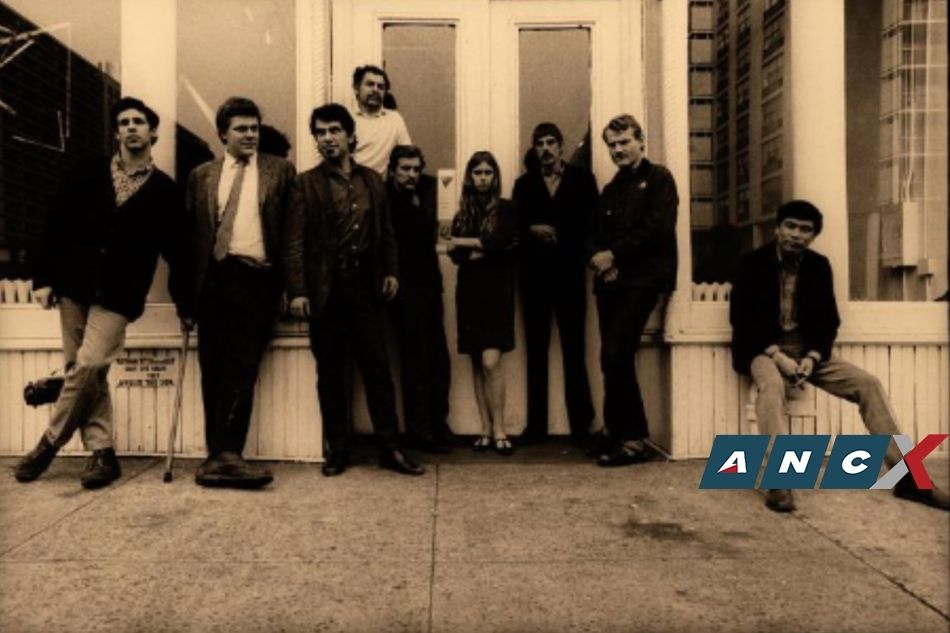 A Filipino artist helped shape a New York movement in the 1960s
Culture
With a background straight from a mystery thriller about life in California, artist Leo Valledor has penetrated the New York scene with his experiences in the Fillmore Filipino ghettos of San Francisco.
EA Santa Maria | February 27, 2022
We often read about how this or that Filipino artist is influenced by a major foreign art movement. Now how about a Filipino who actually influenced the course of an international scene?
That would be none other than Leo Valledor, who never actually set foot in the Philippines but whose Filipino character helped shape the Soho gallery scene in the 1960s.
Valledor's background was as Pinoy as you could get. He was the son of a fruit picker who came "fresh off the boat" from Ilocandia. His father was a "GI" or certified genuine Ilocano who was a member of the "Native Sons of Lapog". Incidentally, Lapog is a small town in Ilocos Sur, the province where many of the first migrants came from. (The expat painter Macario Vitalis, also from Lapog, was part of this wave.)
Valledor could easily have been a character straight out of a mystery thriller about life in California, says LA Confidential. His mother carried decks of cards out of her home and was eventually shot (and subsequently died) for her troubles. His father, on the other hand, "followed the crops up and down the coast," but his main occupation was being "a playboy." This father would disappear for a long time and leave his family for good when Leo was just a child. So Valledor would be orphaned at the age of 12 – but because he was Pinoy, he would be raised by a community of "manongs". (He would rent them rooms in the house he inherited from his mother.)
And like any second-generation Filipino in the States, he would quickly master the English language and the culture of the States.
Also, he would come of age in an atmosphere of African-American zootsuits and the lifestyle of Mexican rasquache (or low-rider culture).
He began painting around the age of 16 and 17, creating works in his home measuring ten feet by ten feet.
Valledor received a scholarship to the California School of Fine Arts – which opened up a whole new world for him and would eventually lead him to New York City.
There he became part of the nucleus of the Park Place Gallery Group, a pioneering and influential artists' cooperative.
In Reimagining Space: The Park Place Gallery Group in 1960s New York, Linda Dalrymple Henderson theorized that Valledor was a key piece in the puzzle. As a founding member of Park Place Group, he brought his formative experiences from the melting pots and Filipino ghettos of San Francisco's Fillmore, where he was shaped by an atmosphere of art, painting, poetry and music. This was further enhanced by the community nature of these neighborhoods, but also by his Filipino background which places great value on shared experiences.
Park Place became an address from which alliances and creativity would flow – and its shows garnered attention almost as soon as it opened. His exhibitions featured painting and sculpture together, revolutionizing the way new avant-garde artists could present their art in stark contrast to the more conservative Madison Avenue galleries. Its cavernous spaces invited creation of large works and interactions with sculpture, music and the spoken word.
This spirit, rooted in Valledor's Filipino identity, led to Park Place becoming a significant part of the New York art scene by the late 1960s. It gave a face to the city's art scene for young artists and led to the move to Soho as a hub for events that would in turn become the lightning rod for a whole new scene. It made art red hot. Paula Cooper, who later founded her own important and equally pivotal gallery, was her second director.
Leo Valledor is slowly but surely being recognized as a pioneer of the minimalism movement that would come to dominate the landscape in the 1970s. Five of his works are in the permanent collection of the San Francisco Museum of Modern Art (SFMOMA). In 2019, the Whitney Museum of American Art, New York, acquired two of the artist's paintings for its permanent collection: Odelight and Serena, both from 1964, both acrylic on canvas and each measuring 35 15/16 × 109 ½ inches. They were a generous gift from Valledor's Park Place co-founder, sculptor Mark di Suvero.
[Images courtesy of Leon Gallery. The Asian Cultural Council Auction 2022 is happening March 5 at 2PM. It is co-presented by ANCX.ph and Leon Gallery. To browse the offerings, visit the Leon Gallery website.]